Community Runner Participation
COMMUNITY RUNNER PARTICIPATION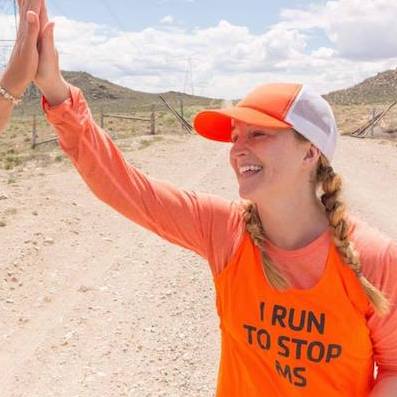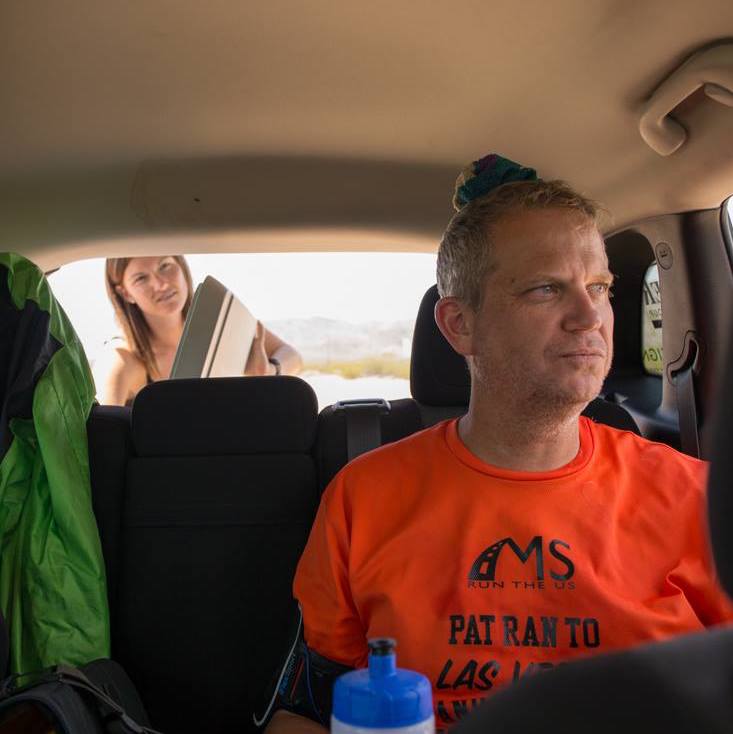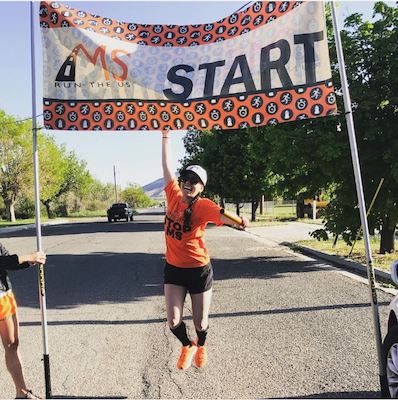 Community Runner Information and Guidelines
Thank you for your interest in running with our Relay team during one of our Community Segments! We sincerely appreciate the time it takes to volunteer your legs for our miles. We hope your participation in our run across America is an exceptional experience.  If for any reason you wish to connect with someone at the organization, please feel free to reach out to Ashley Schneider, our Executive Director, at ashley@msruntheus.org.
MS Run the US, Inc. is a charity organization founded by Ashley in 2010. Through the support of our sponsors, and many generous donations, in 2010 she ran 3,288 miles across America by herself in an effort to raise funds to support MS research, and to raise nationwide disease awareness. The Relay that you're volunteering to participate in is our effort to offer runners an experience similar to Ashley's in 2010.  Community segments in our relay usually arise when an Ultra Relay runner cannot participate due to unexpected circumstances. If you have no idea what an Ultra Relay Runner is, check this page out here, it's pretty amazing!
The organization's mission is three-fold:
To raise awareness about the multiple sclerosis disease.  Take a look at that info here. You're more than just a set of legs to us, you're Ambassadors for the cause!
To support MS research.  Specifically, our research dollars support programs directed towards improved movement and quality of life for those living with MS.
To help financially aid those living with MS that request funding for mobility devices, such as wheelchairs, ramps, stair-lifts, and home/vehicle modifications.
More detailed information on where the money goes for our mission can be found in our Annual Reports here.
After reading the below participation guidelines please read and sign the participation wavier to be allowed on our course as an official community relay runner. These guidelines and our crew team are here to support you and keep you safe!
For safety reasons, our crew car will lead you or the the group you're running with for the day. The Road Crew team will determine the safest pull off point within the preferred running distance. For example, if the runner on the road wants to be crewed or switch out in 5 miles, the crew will pull off in the safest spot closest to the 5 mile mark according to the car speedometer. Any extra vehicles should follow crew's lead for safety reasons.

It is our preference to only have one runner on the road at a time, rotating at aid stops. This is the safest way to cover our relay miles across the country. Safety and runner care is paramount to the organization. For example, if you are in a group with two other runners for the day, one runner will be on the road running while the other two runners drive along with Road Crew.  At the designated running distance, let's say 5 miles, the crew will find a safe spot to park and wait for the runner on the road. When the runner on the road reaches the crew car, the next runner can begin their miles.

Please remember to bring a water bottle and any specific nutrition you need. We will have water, electrolyte mixes, and general running nutrition that we're happy to provide! But it's easiest to mix drinks in each runner's preferred water bottle.